Infonix Service Technology
Android Development
Android Development
Infonix Service Technology
Android training emerge as passion for new generation IT professionals because android mobile application development is extremely in demand these days as each brand wish to develop its mobile application to deliver its customers in exceptional way and in this way Android has achieve most prominent position in the market and that is why Android Training in Infonix Service Technology has come to be first choice of each IT professional. Infonix Service Technology provides the Android Training in Dehradun & Mohali. Android Training in Dehradun & Mohali. Infonix Service Technology are planned at creating skilled manpower in the country by contributing quality training programs in the field of website development & mobile application development.
Get in touch with us
Contact Us : +91 6397600568, +91 135 796 9639
Android Development Courses Offered By IST
JAVA

Introduction
History
Class Structure
Main Method
Data Types
Variables

Operators

Arithmetic
Relational
Bitwise
Logical
Misc Operator
instance Of operator
Console Input/Output
Wrapper Classes

Decision Making Statements

If Statement
if-else Statement
Ladder-If
Switch Statement
Nested If

Looping

for loop
while loop
do-while loop

Methods

Declaration & Calling
Method with Parameter
>Overloading
Class Object Creation

Constructor

Declaration & Calling
Constructor With Parameter
Overloading
super,this,static,final keywords

Inheritance

Single Level
Multi Level
Hierarchical
Multiple
Hybrid

Class

Nested Classes
Anonymous Class Declaration

Interface

Simple & Nested
Abstraction
Package
Access Specifier

Exception Handling

Pre Defined Exceptions
User Defined Exceptions
Throw & Throws Keyword

Threads

Introduction
Lifecycle
Thread using Thread Class
Thread using Runnable Interface
Methods in thread
MultiThreading

Synchronization

Block
Method
Class
Collection Framework
ANDROID

Introduction
History
API, SDK, ART
Android & JAVA

ANDROID FUNDAMENTALS

Basic Building blocks -Activities,Services,Broadcast Receivers & Content providers
UI Components -Views & notifications
Components for communication -Intents & Intent Filters
5.Android API levels (versions & version names)

Basic UI design

Form widgets
Text Fields
Layouts
[dip, dp, sip, sp] versus px
Lists
Web View & Web Pages

Intents (in detail)

What is intent ? How many types of intents use in android.
Explicit Intents
Implicit intents

Styles & Themes

Styles.xml
Drawable resources for shapes, gradients (selectors)
Style attribute in layout file
Applying themes via code and manifest file

Adapters and Widgtes

ArrayAdapters
BaseAdapters
ListView and ListActivity
Custom listview
GridView using adapters
Gallery using adapters
Hashtable, Hashmap

Notifications

Broadcast Receivers
Services and notifications
Toast
Alarms

Threads

Threads running on UI thread (runOnUiThread)
Handlers & Runnable
AsynTask (in detail)

Android Multimedia & Animation

MediaPlyer: Audio
MediaPlyer: Video
Recording Media

Android Telephony

TelephonyManager
Get Call State
Simple Caller Talker
Phone Call
Send SMS

Social Media Integration

Facebook
Youtube
LinkedIn
Twitter

Application Structure (in detail)

AndroidManifest.xml
Uses-permission & uses-sdk
Resources & R.java
Assets
Layouts & Drawable Resources
Activities and Activity lifecycle
Emulator-Android Virtual Device

Launching Emulator
Editing Emulator Settings
Emulator Shortcuts
Logcat Usage
Introduction to DDMS
Second App:-(Switching Between Activities)
Develop an app for demonstrating the communication between Intents

Menu

Option Menu
Context Menu
Sub Menu
Menu from XML
Menu via Code
Drawer Navigation Bar

UI design

Time and Date
Images and media
Composite
Alert Dialogs & Toast
Popup

Content Providers

SQLite Programming
SQLiteOpenHelper
SQLiteDatabse
Cursor
Reading and updating Contacts
Reading bookmarks
Develop an App to demonstrate database usage. CRUD operations must be implemented.

Custom Components

Custom Tabs
Custom Layout
Other Components

Preferences, Tabs & ADB Tools

SharedPreferences
What is Tab ? And what is the use of Tab activity.
Fragments

Android Speech

Custom Tabs
Custom Layout
Other Components

Android Device

Bluetooth Tutorial
List Paired Devices
WIFI
Phone Call
Send SMS

Android Web API

SOAP
REST
XML
JSON

Advanced Android

GCM Push Notification
Gestures
Integrate Google AdMob in App
Put your APP in Google Play Store
Google Map
GPS Tracking
PayPal Integration

Learn Code with Kotlin

Introduction to kotlin
Syntax to Kotlin
How to add Kotlin in Android Studio
Develop apps using Kotlin
TESTIMONIAL
What Our Client Says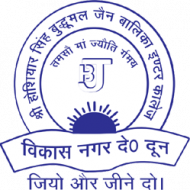 HSBM JAIN SCHOOL
I work with all the fine people at Infonix ! because their knowledge and expertise in the business makes

JOSHI CHILDREN SCHOOL
They have provided best website and impeccable service to help us achieve the optimum results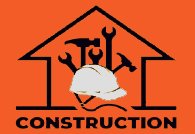 HIND INFRASTRUCTURE
It was nice to work with Infonix Service Technology.The project started smooth and they delivered important milestones

Mayoor School Of Music
It was a nice experience with all the peoples working here. All the colleagues are really helpful here. Overall it was a good experience.

SAI GRAPHICS
Overall it was a good experience working with a allied team of experts.IST is the best company in delivering project, quality work and best service.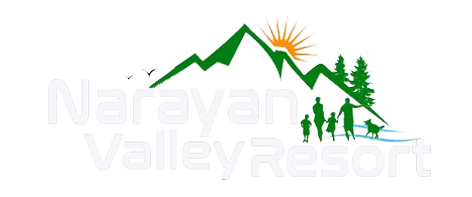 Narayan Valley Resorts
IST provides best service in delivering overall requirements of a project. All the colleagues working within IST are helpful & humble,
BIO-MEDICAL WASTE HMS
Overall it was a good experience working with a group of particular individuals of Infonix.These guys helped me alot in completing my project according to my domain requirement.
BRILLAR ENTERPRISES
Infonix team was helpful in every aspect in completing my E-commerce project according to my business needs with every particular requirements completed ontime.